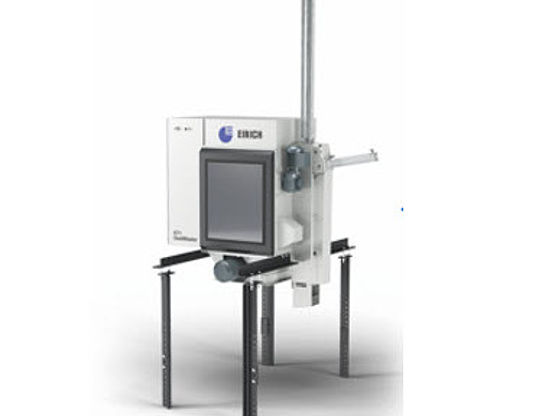 The new generation of the QualiMaster AT1 system in modular design offers the right solution for every profile of requirements and every founder. For all those who only want to measure compactability with a QualiMaster AT1 Eco as a stand-alone unit, up to all those who want to implement automated molding material preparation with a QualiMaster Profi or ProfiPlus in combination with the SandExpert software.
Take the next step. See for yourself the advantages of the new inline tester AT1 with web interface, which now offers the additional option of measuring springback and gas permeability.
The QualiMaster AT1 system is well known and trusted for many years as the heart of quality assurance in molding material preparation. With the new generation of modular design, we are now offering you exactly the features that are important to you.
In the Eco version, the inline tester is equipped with a compactability measuring unit. The QualiMaster AT1 Eco allows influencing the determinant parameter for reproducible molding material quality by optimizing the addition of water. You can also use the inline tester AT1 with integrated reporting tool as a stand-alone unit.
That is not enough for you: Simply upgrade or decide immediately for the QualiMaster AT1 Profi.In addition, you determine shear strength and deformability, precisely as EIRICH recommends for all new systems. The actual values from the process control system are available via interfaces. They are used for automatically correcting the water content and the feeding of additives.
In the full version as QualiMaster AT1 ProfiPlus, the quality system offers new additional features: Springback, gas permeability and temperature are measured to increase process reliability still further.
Your benefit: Less rejects, reproducible quality, stable processes, casting true to size, less rework and a uniform production.
QualiMaster AT1 at a glance:
Modular design, optional and upgradeable features
Reporting tool light, therefore usable as a stand-alone unit
Web interface allowing you mobile viewing at any time
New measuring options (springback, temperature, gas permeability)
Signal exchange via OPC UA
Rugged design for demanding conditions
Fast measuring for stable processes